Análise da utilização de geofísica e biorremediação em problemas de contaminação de solo e água subterânea
Abstract
The paper presents technics which are still not widely used for investigation, monitoring and remediation of contaminated areas, althoug they can replace conventional technics with advantages in many cases.
DOI:
https://doi.org/10.11137/1997_0_107-142
Refbacks
There are currently no refbacks.

This work is licensed under a
Creative Commons Attribution 4.0 International License
.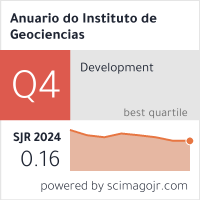 ISSN 0101-9759 e-ISSN 1982-3908